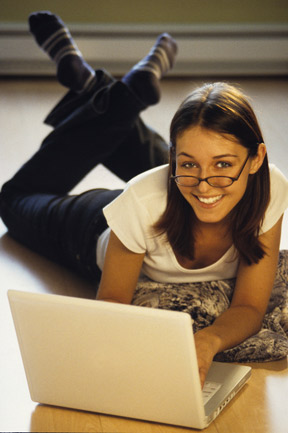 The eLearning Consortium Canada is a unique cooperative not-for-profit organization of member schools mandated to deliver quality online curriculum for the benefit of students in member Independent schools. Our schools work together in a collaborative model – a ground-breaking achievement for independent schools anywhere in North America.
Online learning is now an integral part of the life-long learning landscape worldwide. Current and future students can expect to be offered the opportunity and challenge to learn online in K-12 as well as in post-secondary and professional learning environments.
Our schools recognize that eLearning must be embedded in our learning environment to continue to maintain our innovative edge in teaching and learning, and to provide our students with the experience and skills they need today and in the future.
ELCC is developing exceptional eLearning experiences for students using the best teaching and learning practices that exist in our independent schools. Through our unique Consortium model, we provide an enhanced online experience using a development and delivery model that has consistently proven to be successful and sustainable.
eLearning Consortium Canada Model
Our model is based on current North American best practices and on the principle of sustainability.  It has a voluntary membership structure funded by participating schools.
The model is not-for-profit.
Governance and overall vision and leadership are provided by an eLearning Consortium Board whose membership includes Heads, teachers as well as education and industry partners.
A Director of eLearning administers, directs and develops programs for the Consortium.
Member schools pay fees and provide teacher compensation.
Schools identify and provide teachers who design and deliver online courses, and Site Administrators who provide student support and liaison between teachers and students.
Professional development is recognized as critical for pedagogically and technologically sound curriculum development and delivery.
A university partnership has been established with UOIT (University of Ontario Institute of Technology) to provide an Online Teaching and Learning with ELearning AQ Continuing Education qualification for ELCC teachers as they learn to design and deliver exemplary online courses.
Curriculum is delivered with ongoing professional and curriculum development.
Courses have been available to students since September 2009 with registration in the Spring of each subsequent year.
Appleby College, Balmoral Hall, The Bishop Strachan School, Elmwood School, Havergal College, Hillfield Strathallan College, Northmount School, Ridley College,  Royal St. George's College, Selwyn House School, St. Andrew's College, St. Clement's School, Trafalgar Castle School, Trinity College School.