Course Description
This course broadens students' understanding of mathematics as it relates to managing data. Students will apply methods for organizing and analysing large amounts of information; solve problems involving probability and statistics; and carry out a culminating investigation that integrates statistical concepts and skills. Students will also refine their use of the mathematical processes necessary for success in senior mathematics. Students planning to enter university programs in business, the social sciences, and the humanities will find this course of particular interest.
Sample Activity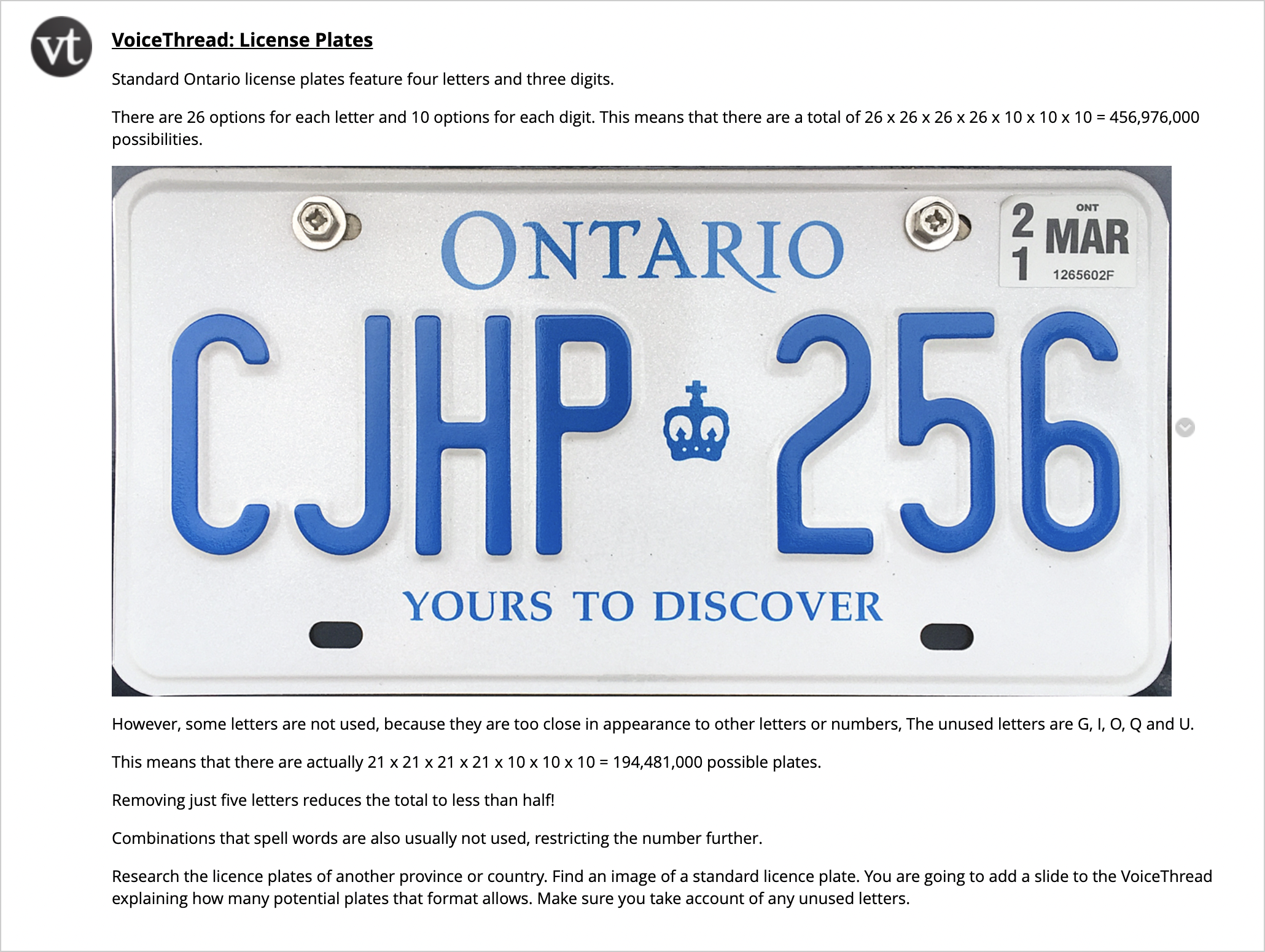 Prerequisite
Functions, Grade 11, University Preparation, or Functions and Applications, Grade 11, University/College Preparation
Teacher
Mr De Jesus (De La Salle College)
Course Delivery
The course is run through Blackboard. Content is a mix of text, slide presentations and video. There are online text and video discussions and there are weekly evening synchronous sessions in which we go over content, look at examples, answer questions and have student presentations.
Assessment and Evaluation
There are a mix of assessment and evaluation tools, including quizzes, assignments, video presentations, and discussions. The final culminating task has two components; a video presentation of some applications of the probability concepts, and a statistics project in which students investigate a hypothesis of their choice, collecting and analysing data and presenting conclusions.