Course Description
This course aims to develop a range of linguistic skills for students who successfully completed Level 2 Mandarin studies. Students will continue to build vocabulary and sentence structure, to develop appropriate language conventions in both spoken and written Mandarin. Various usages of idiomatic expressions are introduced, authentic reading material is encouraged in addition to textbooks.
Prerequisite
Level 2 Mandarin
Sample Activity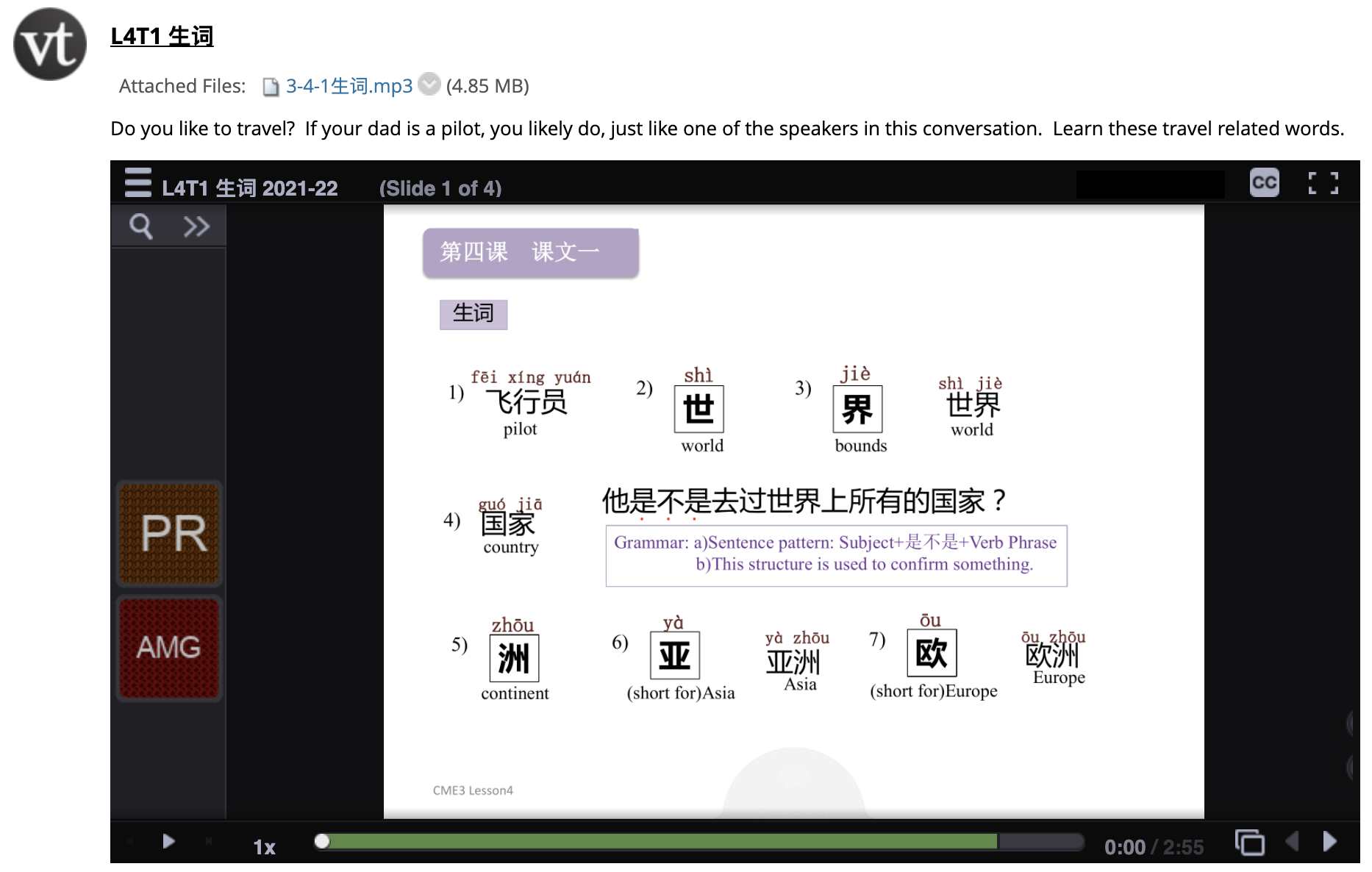 Teacher
Ms Rubarth (Elmwood School)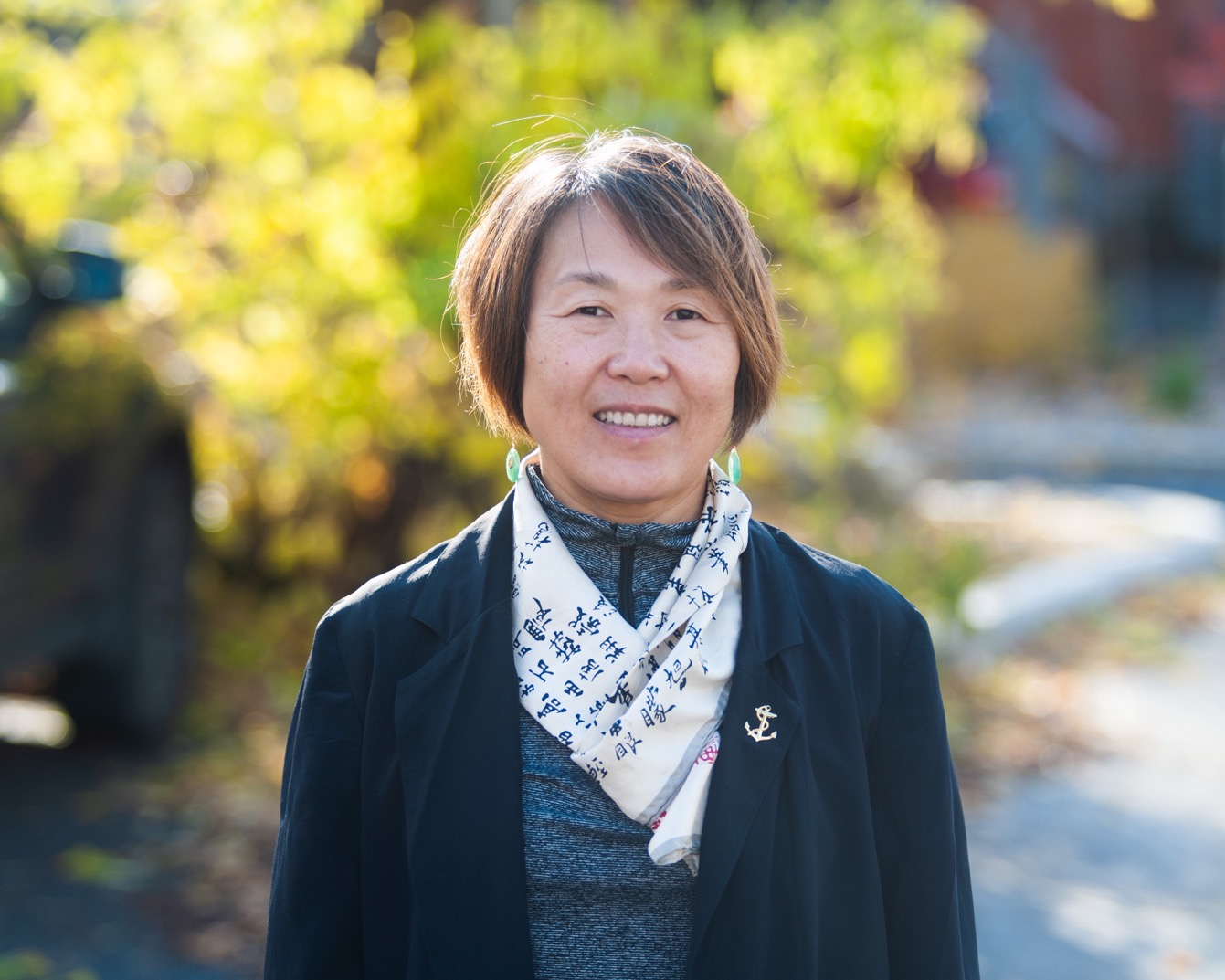 Course Delivery
The course is run through Blackboard. Content is developed alongside the textbook. The asynchronous material includes vocabulary, grammar and texts. Each lesson contains two texts, completed in three weeks.
There are also weekly evening synchronous sessions in which the class conducts class activities. Students and the teacher communicate through Pronto outside office hours.
Assessment and Evaluation
The participation in the class activities is a part of the formative assessment. In addition, students' weekly written work as well as their oral VoiceThreads, are evaluated for their knowledge and understanding. This contributes to the overall quality of the student portfolio. For the summative assessment, there are a couple of unit tests and a culminating task to demonstrate linguistic and applicational skills.
Required Resources
Textbook: Chinese Made Easy 3 – 3rd Edition (ISBN 978-962-04-3460-0)
Workbook: Chinese Made Easy 3 – 3rd Edition (ISBN 978-962-04-3467-9)